Click an image to enlarge

2015 has started with a bang. Five small paintings produced on 1.11.2015 to start the year, carrying on the momentum of November and December of 2014.
I start by adding two more paintings to the Kohaku series and three more to the Forgotten God Series that has now merged with the Edison's Children series.
--
A new series - Tokens of Tactile Memories - came, almost out of nowhere. With this series I am trying to give renewed life to objects around me. Objects, if I dropped dead in an hour, might have zero meaning to those who clean out my place.
I also hope it has encouraged people who have keepsakes to stop and look at them with fresh eyes, and open ears. Let the object transport them in time.
---
Please note: All paintings are sold unframed.
The artist retains reproduction rights on all paintings/sketches/images created purchased and purchased.
---
All Paintings in this album © 2015 By
Duane Kirby Jensen
.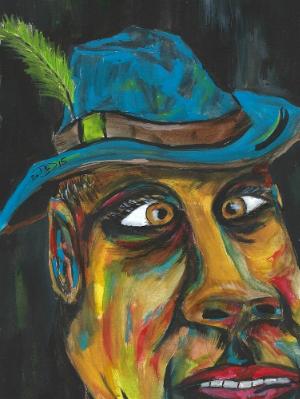 On The Way To Meet His Partner, He Was Comforted By The Gat He Carried in His Shoulder Holster.
$125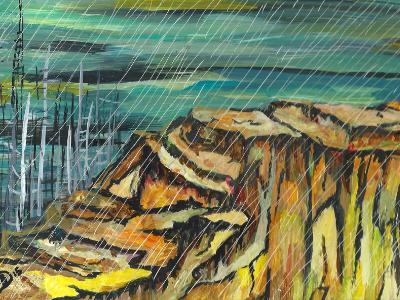 Another City Whose Face Has Melted Away Beneath the Weight of Time...the Wait for the Rains to Return
$250
She stares into a land turned bleak, unable to grasp the knowledge, she is sure was once there, unable to recognize that her i
$1,200
Be the first to
post a comment
.