Click an image to enlarge

This gallery contains all works created during 2022.
**Please note: All paintings are sold unframed.
The artist retains reproduction rights on all paintings/sketches/images created purchased and purchased.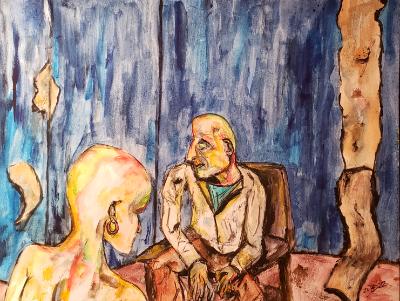 She offered him everything for a cigarette and a bite to eat, he declined, too worn out to be interested in anything.
$300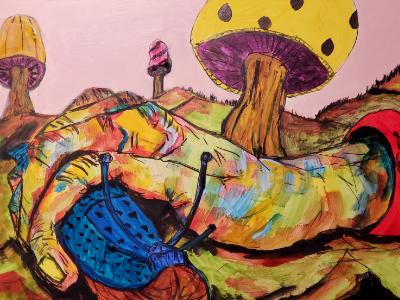 "Gotch ya." Says the boy. "Let me go," says the talking slug, "and I'll grant you Wild and wiggly dream."
$150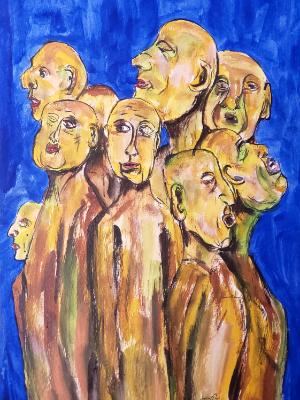 The Naysayers, having gathered together at every occasion, slowly fuse together then begin transforming into stone.
$300
Be the first to
post a comment
.