Click an image to enlarge

This gallery contains all works created during 2019.
**Please note: All paintings are sold unframed.
The artist retains reproduction rights on all paintings/sketches/images created purchased and purchased.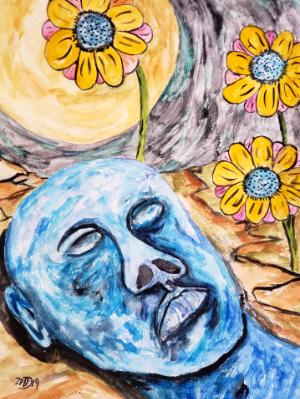 He no longer feels the cold of night, he cares nothing for this wasteland, or that he has become nameless in this casual ...
$300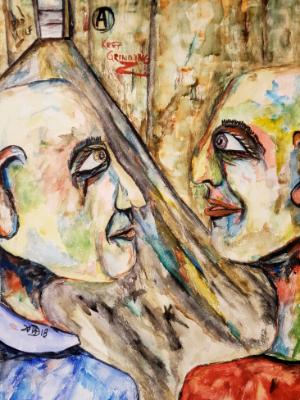 As they cut through the alley to 7th Avenue, they continue to swap tales of their coworker, not caring if their words were true
$300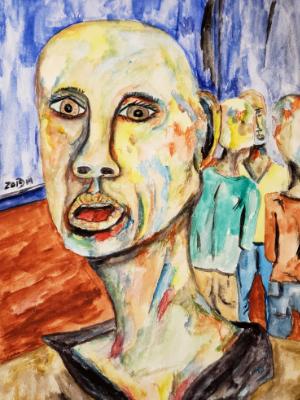 As he walks past his coworkers he overhears their laughing voices mocking him about something that never happens.
$300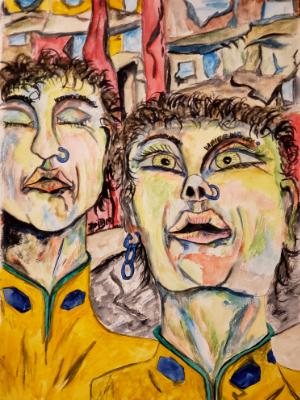 Out of nowhere the city crumbled. Surrounded by screams of fear and hopelessness, she begins to shuffle through stages ....
$300
Be the first to
post a comment
.