Click an image to enlarge

1.15.18: Welcome to 2018.
I am start this year on a roll and that momentum has not slowed. This year I am back painting moments as reflected in faces. I have also mixed in a few new Forgotten Lands painting. Please return often
2.20. 18: I have producing at least one painting a day to-date. I have never ridden such a wave of artist flourish -- enjoy this ride I am on. People who follow my work have embraced my out put.... in words on Facebook and by purchasing four paintings. Thank you.
---
**Please note: All paintings are sold unframed.
The artist retains reproduction rights on all paintings/sketches/images created purchased and purchased.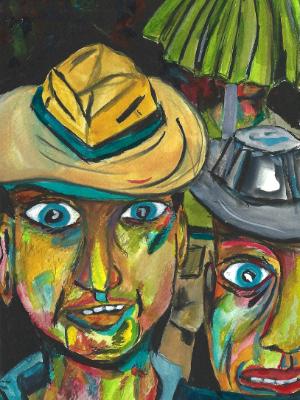 The lustful smile of the "little man" killer See's only his release, unaware that another hunter lurks in the night
$150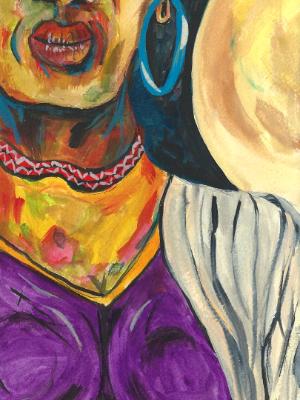 She walked in moonlight - half dreaming of a night when a man might unwrap her soul with gentle hands
$150
Be the first to
post a comment
.