Click an image to enlarge

2017 was an frustrating year creatively. Due to an injured hand, I was unable to hold a brush for most of the first have of the year. Then off and on for another three months.
Paintings kept dancing in my head demanding to be painted. By years end I was paintings again, trusting my hand. The momentum I built carried over to 2018.
---
Please note: All paintings are sold unframed.
The artist retains reproduction rights on all paintings/sketches/images created purchased and purchased.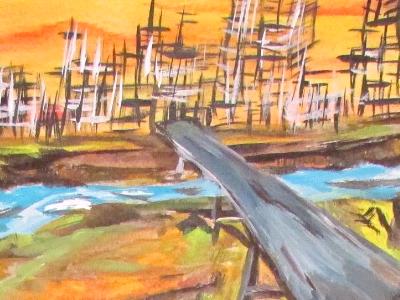 Sixty Long Days They Journeyed to a City that They Thought Held Hope, Only to Taste the Bitterness of Disappointment
$150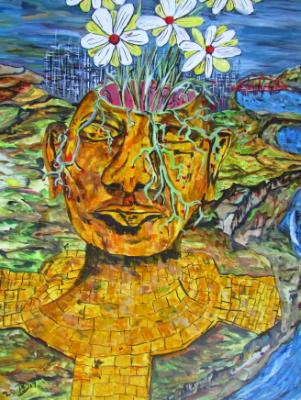 The River of Tears and Bitter Betrayal Runs Without Regrets Through a Land of Temples to the Vanished.
Be the first to
post a comment
.