Click an image to enlarge

This gallery contains all works created during 2019.
**Please note: All paintings are sold unframed.
The artist retains reproduction rights on all paintings/sketches/images created purchased and purchased.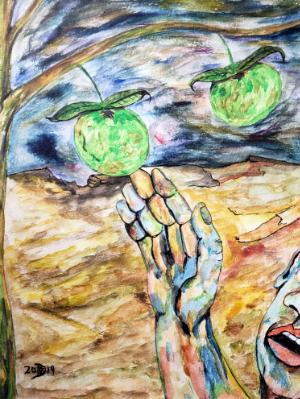 Months after fleeing the crumbled city, he comes upon a few fresh apples, but he no longer had anyone to share them with.
$300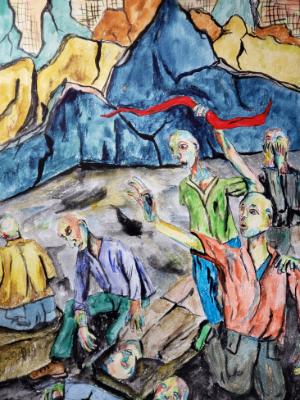 A few never fled the crumbled city. Each holding out faith that they would be rescued. Each day their numbers dwindled...
$300
Be the first to
post a comment
.