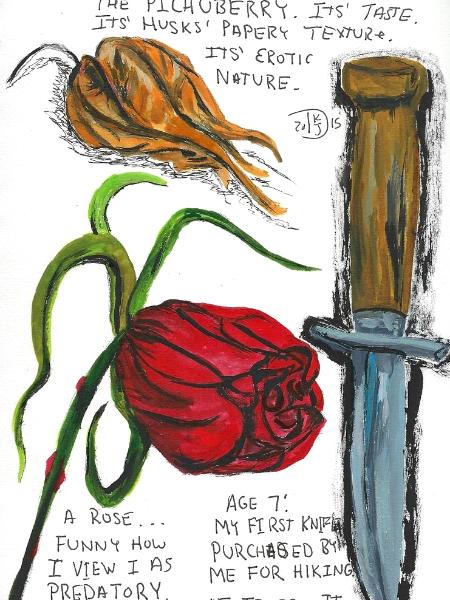 Tokens of Tactile Memories 14
$125
Tokens of Tactile Memories 14
© 2015 By Duane Kirby Jensen, 7 x 10", Ink on paper
Age 50:
I have become fascinated by the Pichuberry
Its' taste. Its' husks' papery texture. It's erotic nature.
Age 7,
My first Knife - purchased by me for hiking.
At times - it still seeks out the high lonesome with me.
A Rose ...
Funny how I view it as predatory.
A flower of tears.
Be the first to
post a comment
.