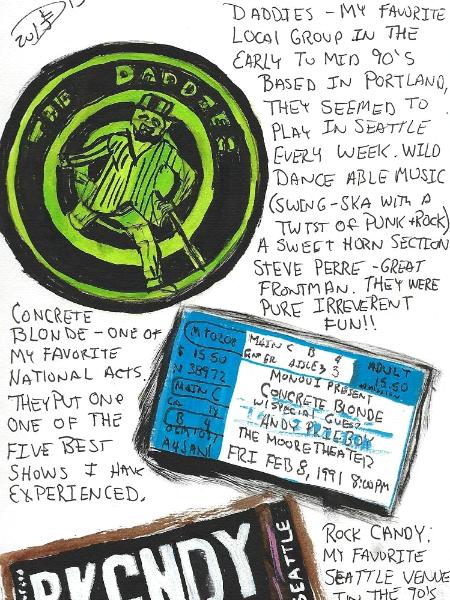 Tokens of Tactile Memories 21
$125
Tokens of Tactile Memories 21
© 2015 By Duane Kirby Jensen, 7 x 10", Ink on paper
The Cherry Poppin' Daddies....
my favorite local group in the early to mid 90's
Based in Portland, they seemed to play
in Seattle every week.
Wild dance able music
(swing-ska with a twist punk and rock )
A sweet horn section,
Steve Perry - great frontman
They were pure irreverent fun
Concrete Blonde - one of my favorite national act
They put on one of the five best shows I have experienced.
Rock Candy - my favorite Seattle venue in the 90s.
They offered the best mix of music..
Be the first to
post a comment
.