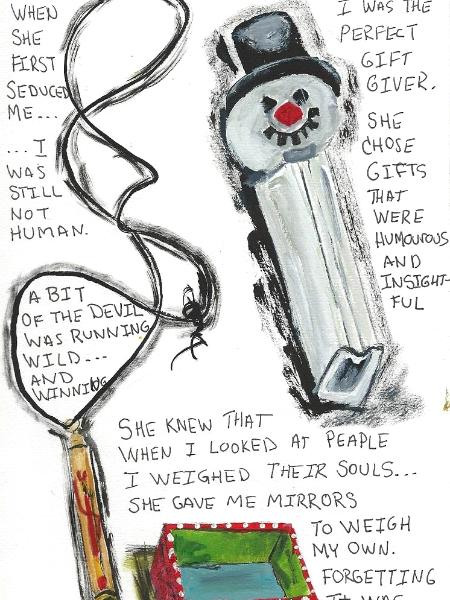 Tokens of Tactile Memories 11
$125
Tokens of Tactile Memories 11
© 2015 By Duane Kirby Jensen, 7 x 10", Ink on paper
When She First Seduced Me...
I was Still Not Human.
A Bit of the Devil was Running wild ...
And winning
I was the Perfect Gift Giver.
She Chose Gifts
That were humourous and insightful
She knew that when I looked at People
I Weighed Their Souls...
She Gave me Mirrors to Weight my Own...
Forgetting It was Already gone.
Be the first to
post a comment
.