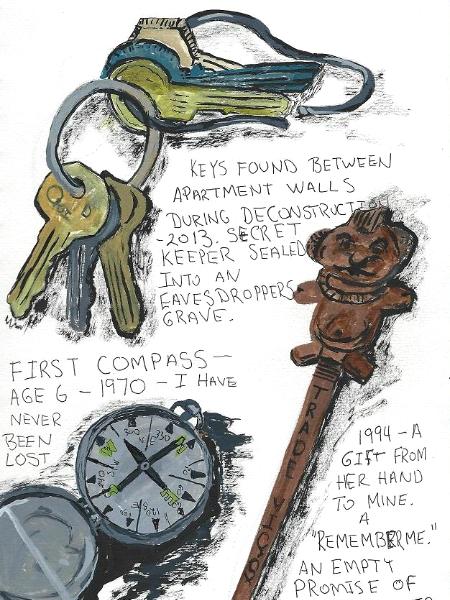 Tokens of Tactile Memories 2
$125
Tokens of Tactile Memories 2:
© 2015 By Duane Kirby Jensen, 7 x 10", Ink on paper
Keys Found Between Apartment Walls During Deconstruction - 2013
Secret Keepers sealed into an eavesdroppers' grave
First Compass - Age 6 - 1970 - I have never been Lost
1994 -
A gift from her hand to mine.
A "Remember Me."
An empty promise of bowed lips and midnight hair
that drizzles into my unfinished life.
Be the first to
post a comment
.