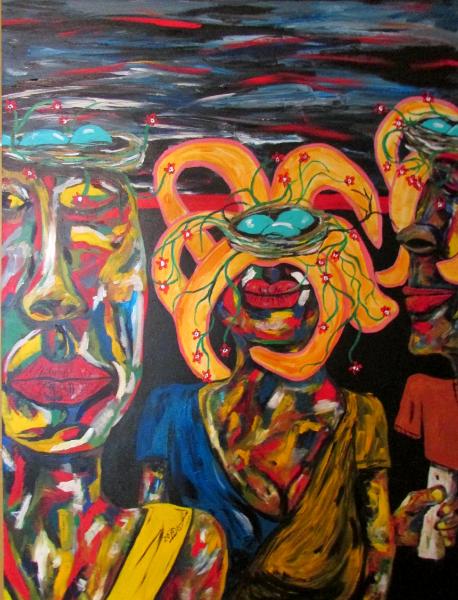 Bathed within the tranquility of their relief
Contact for price
Bathed within the tranquility of their relief,
each welcomes back the gods
from the forgotten land.
Blissfully, each looses the ability
for conversation,
for expression,
for appreciation
for the world that once
inspired imagination,
that challenged poets to write,
that inspired individuals to dream,
to make the impossible possible.
World gone to black,
individuals neither caring nor worrying
that their bountiful earth
has been sucked into the oblivion
along with the identities of each.
© 2015 By Duane Kirby Jensen,
46 x 60 Acrylic on Canvas
$1,200.00
(These are working and evolving titles)
Be the first to
post a comment
.