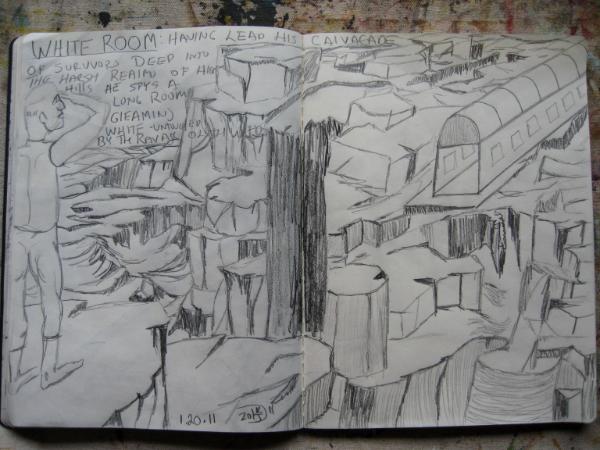 White Room
Sketches for Mannikin Dreams and Despair
© 2011 by Duane Kirby Jensen
Note: Text in sketch is rough. The content below shows revision and my be revised again once moving to the painting stage.

White Room

Having lead his cavalcade of patch worked survivors deep into the harsh realms of the high rugged hills, he spy's a long room gleaming white – untouched by the ravages of the wild.
He feels himself summoned. He feels an offering of deep peace, were he can sit quietly and mediate on what course he must follow.
Be the first to
post a comment
.