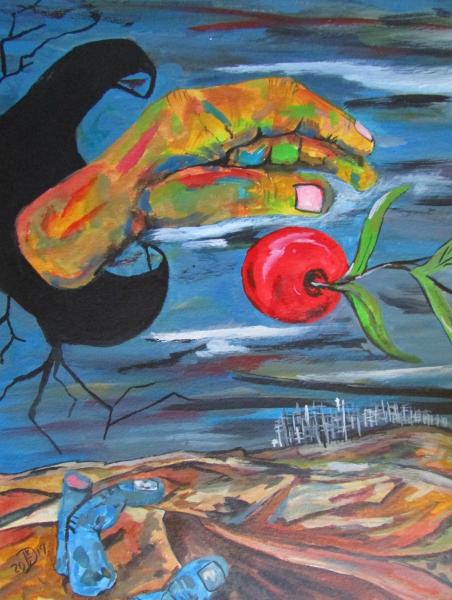 Above the Land Forever on the Edge of Tomorrow
Above the Land Forever on the Edge of Tomorrow
a Forgotten God Rips through the Fabric of Time
Gifting humanity for the Fourth Time
with the Unadulterated Seeds of Knowledge,
in Order to Win a Another Bet with Another God.
Proclaiming:
"With These Seeds Humanity Will Once Again Rise from Mud,
Achieving Great and Glorious Things to Awe and Delight,
Then, Once More, Blind to the Folly of Greed,
They Shall Consume Themselves,
Becoming Less then Rabid Beasts.
© 2017 By Duane Kirby Jensen, 9 x 12 ink on paper
Be the first to
post a comment
.